Newsletters
SPRINGHOUSE SENIOR LIVING – SEPTEMBER 2019 NEWSLETTER
Springhouse Walk to End Alzheimers!
It's that time of year again! Each fall, to coincide with the Memory Walk events held across the nation, Springhouse Senior Living raises awareness as well as funds for the Alzheimer's Association to assist them in their quest for a cure for Alzheimer's and other related diseases, as well as offer services and support to those living with dementia.
The 11th Annual Springhouse Senior Living Walk to End Alzheimer's will be held on Thursday, September 26th at 2:00 p.m.
Throughout the month of September donations to the Alzheimer's Association will be accepted at the Concierge desks. A number of incentives will be available for purchase, including Alzheimer's Association's bracelets and handmade crafts including greeting cards created by Springhouse resident artists. All donors will be recognized with printed Forget Me Not paper flowers which will be on display throughout the building.
If you would like to help us support this important cause, please consider making a donation today or join us to walk! Contact Meredith Griffiths at 617-522-0043 or mgriffiths@springhouseboston.org and/or drop checks off at the front desk made payable to the Alzheimer's Association.
Springstock Happened Here!
That's right. Springhouse celebrated Woodstock's 50th Anniversary with our very own Springstock Festival filled with peace, love and 60's music on the Patio!
We think the Activities Department really outdid themselves with this one. And mother nature supplied us with "fab" weather. We had groovy music, hippie attire and tie dye everything (created in our art studio). The food was super special. We all enjoyed "magic mushrooms", peace & love cookies, Kenny's "special" brownies, crunchy munchies, flower power punch and virgin mud
 slides. We even found out that two of our residents were at the original Woodstock Festival. Who knew?
Best of Yiddishkeit Concert
Alan Pearlmutter and Linda Poland present The Best of Yiddishkeit
on Saturday, September 21st at 2:00 p.m.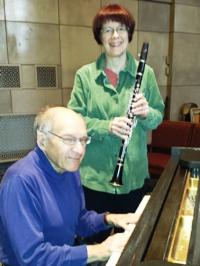 Join Springhouse in a celebration of Jewish culture in advance of the High Holidays. The Best of Yiddishkeit is a tribute to the Judaic and Hebraic soul. Clarinetist Linda Poland and pianist/ singer Alan Pearlmutter perform a variety of musical selections representative of klezmer dance music, Israeli songs, and old-time Yiddish favorites. The program includes Belz, Yiddishe Mame, Bai Mir Bist Du Shen, Rumania-Rumania, and concludes with a medley from Fiddler on the Roof. Humorous anecdotes and an interesting narrative add a personal element to the program.
Please RSVP to Meredith Griffiths at 617-522-0043 x2110 if you'd like to attend.
Time for Apple Picking
For your enjoyment, we feature a special message from our Dining Services, HealthCare Services Group.
Apple Season
Here is a guide of when to pick the best apples based on the time of the year.
Early Fall – August to September
When the first Ginger Gold apples are ready for harvest is the signal that fall apple season has begun producing apples with more juiciness and crispness.
Apples to look for are Ginger Gold, Gala and Honey Crisp.
Mid September through October
Picking season is in full swing and this is the time when most apples are picked.
Cortland, Empire, Jonagold and Red Delicious as well as many others are ready to enjoy!
Enjoy this apple season and get out there and pick some local favorites.
Wishing all our grandparents a very happy
GRANDPARENTS DAY!
Sunday, September 8, 2019

Massage Therapy Available
Just a reminder that Springhouse Senior Living offers Massage Therapy for our residents. Reservations can be made by calling the concierge at 617-522-0043. Gift Certificates are also available at the Woodside Front Desk.
MONTHLY SUPPORT GROUPS
"Living with Loss" is a bi weekly support group for older adults who are experiencing loss of a partner or spouse through a disease progression such as Alzheimer's Disease or Dementia. We are pleased to offer this support group for residents, families and the community.
The next meeting will take place at Springhouse on September 10 and again on September 24 at 3:30 p.m. in the first floor Board Room. The program will be facilitated by Adrianna Alpaugh, Director of Social Services at Springhouse Senior Living
Please RSVP to Adrianna at
617-522-0043 x2103 or at aalpaugh@springhouseboston.org
Care to Care is a general caregiver support group connecting those caring for family members or friends in all stages of Alzheimer's Disease or dementia and in a variety of care settings. The group offers the opportunity to share strategies, resources, and coping skills with one another, as well as provide mutual support.
Our next group will meet on Wednesday, September 11th at 6:30 pm.
Everyone is welcome!
Please RSVP to Meredith Griffiths at